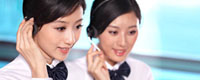 Name: Ivy Yang
Tel: +86 0731 22160466
Fax: +86 0731 22160196
Mobile: +86 18107334899
E-mail: sales@upcarbide.com
E-mail: ivy@upcarbide.com
Add: No.849,Hongqi North Road,ShiFeng District,Zhuzhou City,Hunan Province,China. post code 412000
Skype: ivyyang316
MSN: yangjuan316@hotmail.com
QQ: 2498362811






Product name : plasma cutting machine consumables shield cap 969-95-28270 B 2.2MM

Product No. : 201841183719
Details:
plasma cutting machine consumables
shield cap
969-95-28270 B 2.2MM
-95-28220 3.2mm
plasma cutting machine consumables nozzles

The Plasma Cutting Machine is a machine that processes metal materials using plasma cutting technology.

Plasma cutting utilizes the heat of a high-temperature plasma arc to partially or partially melt (and vaporize)
the metal at the notch of the workpiece and to increase.

A processing method in which the momentum of a rapid plasma removes molten metal to form an incision.
Suitable for low carbon steel plate, copper plate, iron plate, aluminum plate, titanium plate, galvanized plate,
titanium plate, white steel plate and other metal plates.

Plasma cutting machine is widely used in automobiles, locomotives, pressure vessels, chemical machinery,
nuclear industry, general machinery, engineering machinery, steel structures and other industries!
| | |
| --- | --- |
| Machine material : | Iron plate, aluminum plate, galvanized plate, white steel plate, titanium plate |
| Machine thickness: | 0.2-15mm |
| Cutting speed: | 0-8000mm/min |
| Power: | 8.5KW |
| Input voltage: | 3 phase 380V |
| Power frequency: | 50HZ |
| Plasma current: | 60A |
| File transfer method: | USB interface |
| Way of working: | Non-contact arc start |

plasma cutting machine consumables shield cap:
| | |
| --- | --- |
| Nozzle | 969-95-28251 1.1mm |
| Nozzle | 969-95-28241 1.3mm |
| Nozzle | 969-95-28230 1.7mm |
| Nozzle | 969-95-28220 2.2mm |
| Nozzle | 969-95-28130 3.2mm |
| Shield Cap | 969-95-28150 3.2mm |
| Shield Cap | 969-95-28291 1.1mm/1.3mm |
| Shield Cap | 969-95-28270 2.2mm |