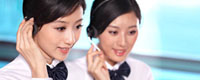 Name: Ivy Yang
Tel: +86 0731 22160466
Fax: +86 0731 22160196
Mobile: wechat/whatsup ID +86 18107334899
E-mail: sales@upcarbide.com
E-mail: ivy@upcarbide.com
Add: No.849,Hongqi North Road,ShiFeng District,Zhuzhou City,Hunan Province,China. post code 412000
Skype: ivyyang316
MSN: yangjuan316@hotmail.com
QQ: 2498362811






Product name : tungsten carbide composite brazing rod

Product No. : 2015611153022
Details:
tungsten carbide composite brazing rod
tungsten carbide composite brazing rod

A.

tungsten carbide brazing rods
they are made of by sintering tungsten carbide scrap and elastic
matrix alloy,
Outer layer of the special flux and coloring is marking scrap grade,the composition of sintering
tungsten carbide scrap is mainly CO and WC,The hardness is HRA 89~91,tire body matal is Ni and copper
alloy,strength can up to 690MPa, hardness HB
≥
160.

B. we can product 200kg witin 7~10 days
c. tungsten carbide brazing rods usage:
it is mainly used for surfacing welding the oil, mining, coal mining, geology, construction and other industries
in some serious wear and tear or artifacts of both cutting.Such as: milling shoes, grinding, centralizer, reamer,
drill pipe joints, hydraulic cutter, scraper, plough planer knives, core bit, piling drill, twist drill, etc.
D. tungsten carbide brazing rods size and grade:
there are eight grades according the size of tungsten carbide scrap.
| | | | |
| --- | --- | --- | --- |
| grade | size (mm) | scrap size (mm) | color |
| YD-9.5 | 9.5 | 9.5~6.5 | dark green |
| YD-8 | 8.0 | 8.0~6.5 | dark blue |
| YD-6.5 | 6.5 | 6.5~5.0 | red |
| YD-5 | 5.0 | 5.0~3.0 | yellow |
| YD-3 | 3.0 | 3.0~2.0 | pink |
| YD-10mesh | 10mesh | 10~18mesh | light green |
| YD-18mesh | 18mesh | 18~30mesh | light green |
| YD-30mesh | 30mesh | 30~50mesh | light yellow |
E. overlaying process of tungsten carbide brazing rods,
The oxyacetylene butt, the operating process is as follows:
(1) clean up the workpiece, make the welding workpieces surface with metallic luster.
(2) the flat position of welding, therefore can use the appropriate clamping fixture for control of surfacing layer
thickness, thick piece of available.
(3) with a neutral flame preheating, flame core not contact surface, the distance to 25 mm is advisable.
(4) carbide surfacing welding layer.With YD type electrode surfacing, the use of neutral flame (can be slightly
carbonizing flame) tip is steady on the workpiece surface movement, the flame of the alloy electrode heating
(be careful not to make flame cone tip contact alloy particles), tire body in the electrode alloy melt, carbide particles
are also falling.Before the tire body of molten metal solidification, the particles arrange, can use left hand of the
alloy electrode fingers, or another person holding a base electrode or pull rod on graphite rod in a quick stir particles,
making them evenly aligned neatly.Surfacing layer thickness control according to the requirements of design.
(5) after the workpiece welding, where no ventilation, slow cooling, cannot quench, conditional usable asbestos blanket cover.
(6) the workpiece after cooling to room temperature, if necessary, grinding surface surfacing to required size and shape.
(7) clean up the workpiece, remove all splash, slag, etc.