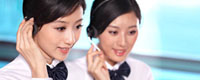 Name: Ivy Yang
Tel: +86 0731 22160466
Fax: +86 0731 22160196
Mobile: wechat/whatsup ID +86 18107334899
E-mail: sales@upcarbide.com
E-mail: ivy@upcarbide.com
Add: No.849,Hongqi North Road,ShiFeng District,Zhuzhou City,Hunan Province,China. post code 412000
Skype: ivyyang316
MSN: yangjuan316@hotmail.com
QQ: 2498362811






Product name : cast tungsten carbide YZ60~80f

Product No. : YZ60~80f
Details:
cast tungsten carbide is applied by oxygenace-tylene flame,arc,spray,braze and wet welding on wear
places.it is also adhered firmly to the surface of wear work pieces with epcxy resin and inorganic
additives at lower temperature and impact.it is characterized by long tool life,easy maintenance,low
coat and improved productivity.
1. cast tungsten carbide as wear material,the hardness can up 93.0~93.7HRA.
2. advantages:high hardness, good wear resistance, easy to welding, low cost.
3. tungsten percent is 95~96%。
4. common types:YZ5~10f,YZ10~20f,YZ20~30f,YZ30~40f,YZ40~60f,YZ60~80f ect
cast tungsten carbide's photos: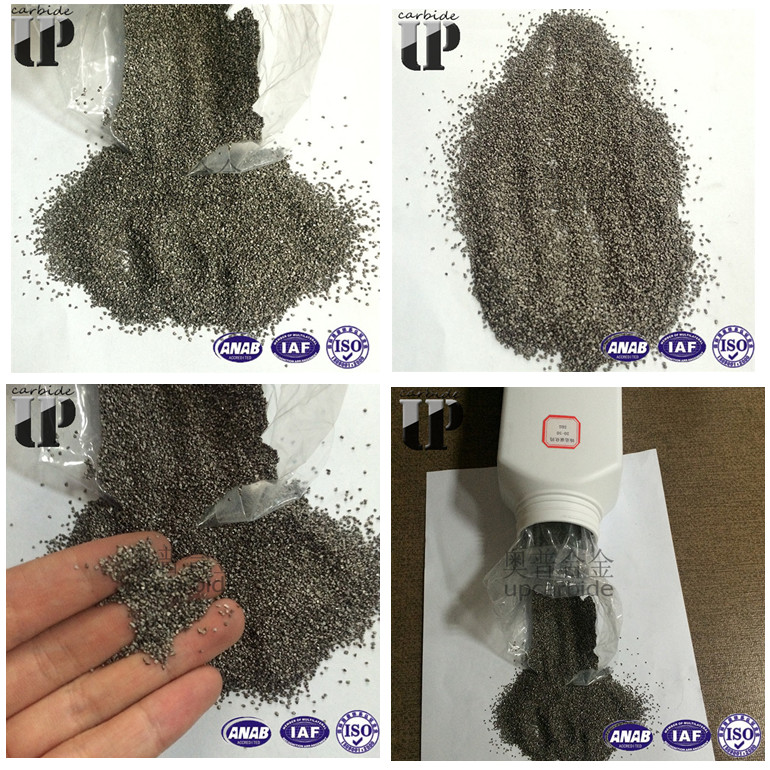 cast tungsten carbide's physical specifications:
Type

components
%

Impurity
less than %

W

T.C.

F.C.

Fe

Cr

V

N.V.R

Ti+Ta+Nb

Co+Ni+Mo

YZ-Ⅰ

95~96

3.9±0.1

0.08

0.3

0.1

0.05

0.1

0.2

0.2

YZ-Ⅱ

95~96

3.9±0.1

0.1

0.5

0.2

0.2

0.2

0.2

0.3
cast tungsten carbide's types ans partical sizes
:
Type

Sieve sizes

(Mesh)

Particle size

(μm)

YZ5~10f

-5~+10

4000~2000

YZ10~20f

-10~+20

2000~850

YZ20~30f

-20~+30

850~600

YZ30~40f

-30~+40

600~425

YZ40~60f

-40~+60

425~250

YZ60~80f

-60~+80

250~180

YZ80~200f

-80~+200

180~75

YZ200~400f

-200~+400

75~38

YZ400f

-400

38
cast tungsten carbide's specifications:

Hardness
HRA

Microharness

kg/mm²

density

g/cm³

Melting point

ºC

93.0~93.7



2500~3000

16.5

2525
cast tungsten carbide:

Metal tungsten and tungsten carbide powdwes as raw materials are mixed,packed in graphite boat ,melted
in a melting furnace at about 3000ºC,and held for a certain time to obtain alloy casting block of cast tungsten
carbide with phase diagram of W2C and WC and particla size of 1-3μm.particle are silver grey with metal luster.

In the production,whether equipment normally run is dependent on materials wear resistance for wear parts in
great degree.selection of materials with material with better wear resistance provides longer equipment-life and
stable running.cast tungsten carbide as a wear material is widely used in the mining,petroleum,construction and
agricultural machinery and steel industry etc.because of its high hardness(HRA93.0-93.7),
good wear resisitance,easy build-up welding and low cost.


Zhuzhou Up Cemented Carbide Co.,Ltd services:
1.more than 10 years manufacture experience in tungsten carbide
2.Implement strict quality testing and control procedure to make superior quality. (ISO9001)
3.we can accept all kinds of international payment.(L/C, D/A,D/P,T/T, Paypal,western union,money gram, etc.)
4.we can accept all trade terms
5.Reply your inquiry within 10 hours
6.We are professional factory, so our price is lower than others
7.Professional sales person
8.Perfect Oral English communication service
our factory specializes in manufacturing a series of Tungsten Carbide products.such as:
tungsten carbide Saw Tips
tungsten carbide Buttons for Rock Bits
tungsten carbide Inserts for Road Milling, Plaing Bits
tungsten Carbide Inserts for Coal Cutter Picks
tungsten Carbide Inserts for Snopw Plow Blades
tungsten Carbide Inserts for Mining Tools
tungsten Carbide finished or blank Round Rods (dia from 1.0 to 25.4 mm,length 1.0 to 330mm)
tungsten Carbide Tubes
tunsgten Carbide Rings
tungsten Carbide strips and plates
tunsgten Carbide tips for Debarking Bits
tungsten Carbide Brazed Inserts or Tips
tunsgten Carbide pins
Tire studs
tunsgten Carbide Blanks
tunsgten Carbide Wear-Parts
tungsten carbide circular cutter
alloy welding material,etc.



contact person:
ivy yang (sales manager)

Phone +0086 18107334899 / +0086 13974176630
Tel +0086 0731-22160196

fax +0086 0731 22160196
emial: sales@upcarbide.com
ivy@upcarbide.com
skype: ivyyang316 whatsApp ID:0086 18107334899 QQ ID:2498362811 Wechat ID: 18107334899